Teaching Shakespeare
Youth Experiencing Shakespeare (YES)
is a fun, family-friendly learning program designed for teaching teens all about the man William Shakespeare, his works, and the age in which he lived. I sell lesson plans and manuals, a complete acting and directing guide, and a list of edited plays, all useful for putting on a successful Shakespeare play in your own community!
Check out
my Shoppe
to find the best Shakespeare resources for your family and community needs.
Play-in-a-Box Theatre Kits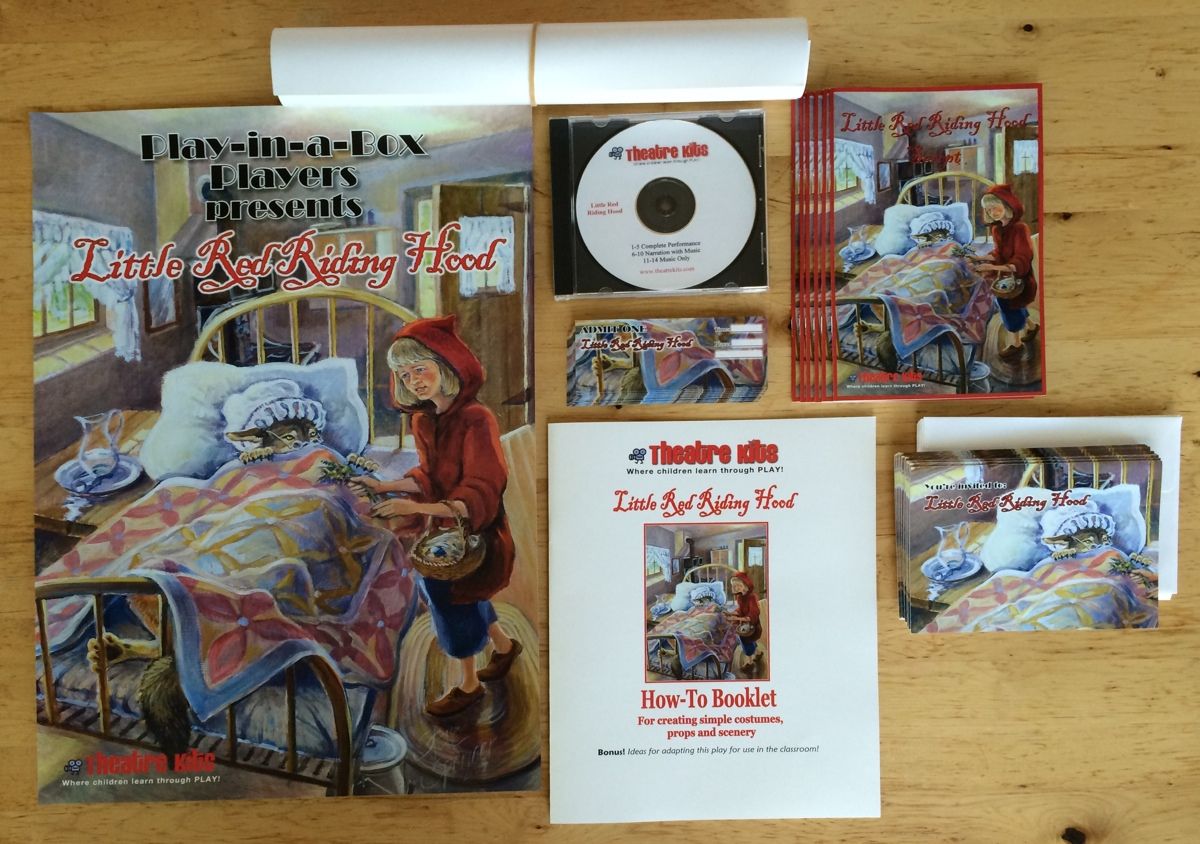 Red Riding Hood Kit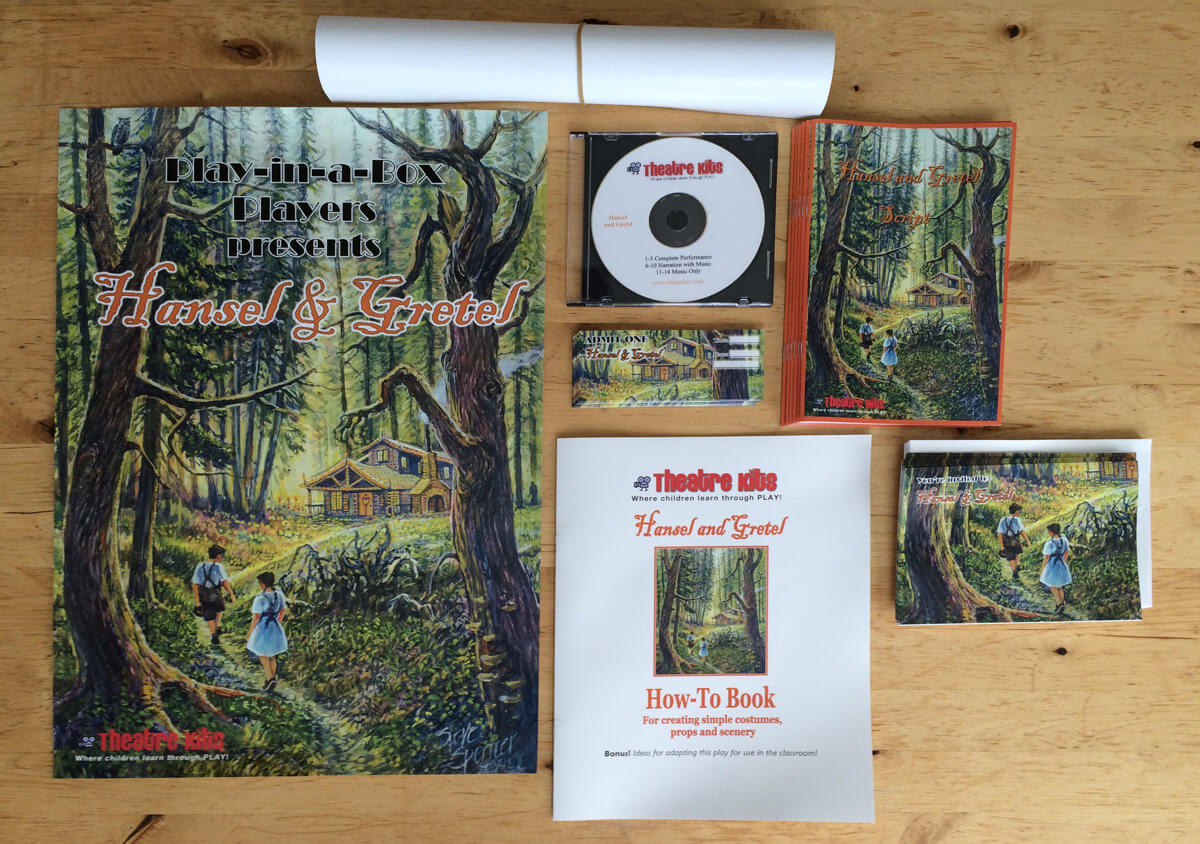 Hansel and Gretel Kit
My mother, a professional costume designer, and some friends in her arts community created these fun and whimsical kits to help kids produce and perform their own plays! The stories are based closely on the classic Grimm's Brothers' version of old-time fairy tales.
Each kit includes a CD of the complete script and music, with actor's vocals and performance tracks. Also included are an instruction booklet, postcards, tickets, cards, and posters for advertising the productions.
These kits are great for neighborhood, school, and homeschool productions, or even just for fun at home! You can order them directly at the Theatre Kits website here:
http://www.playinabox.com/